Slack Photos
Early Slack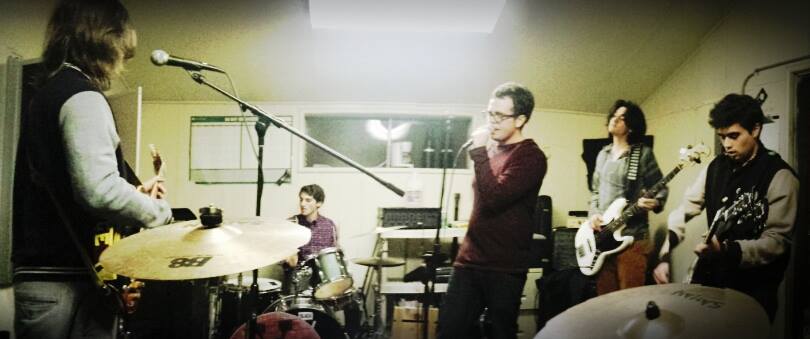 Working out the kinks. (not the band.)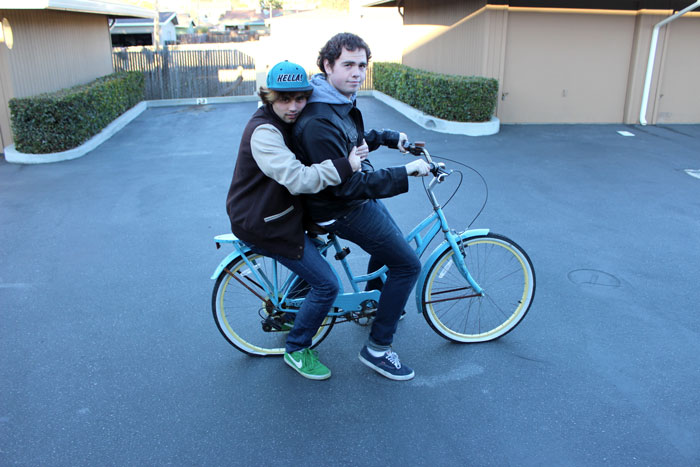 After/During the only full band photo shoot. Tyler and Bobby only is this one though.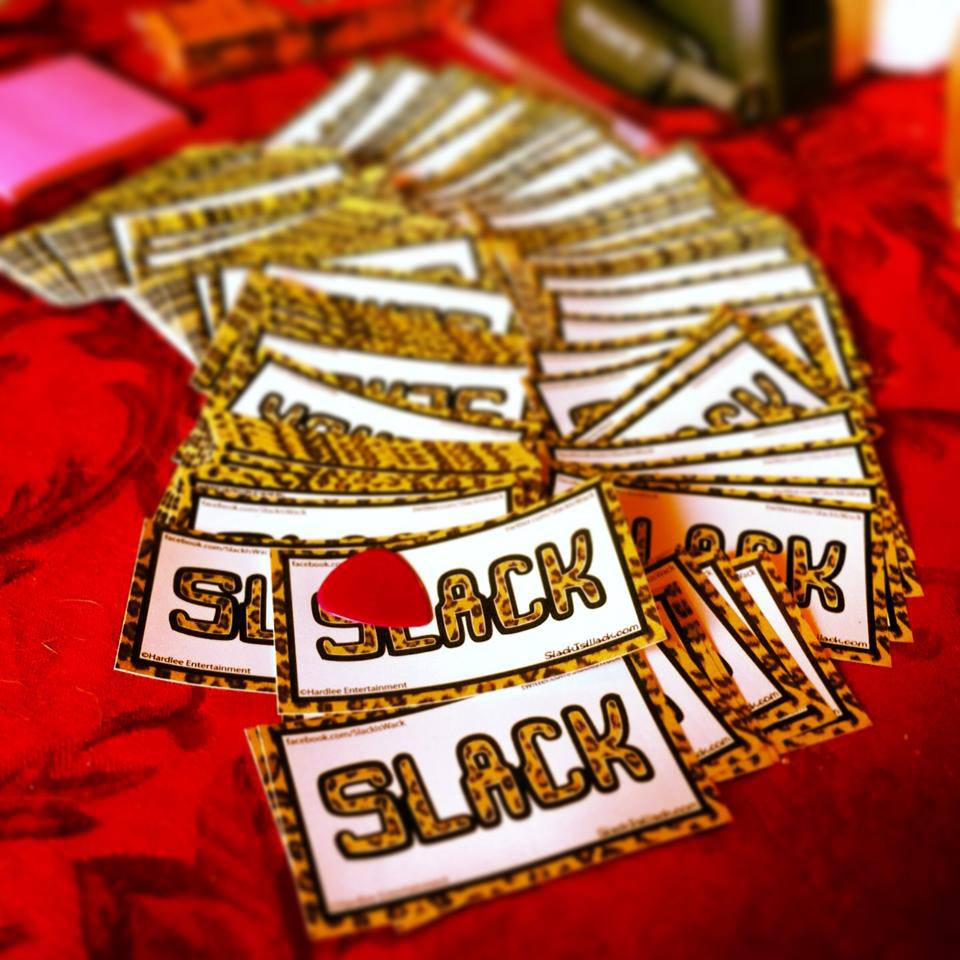 Our first batch of stickers!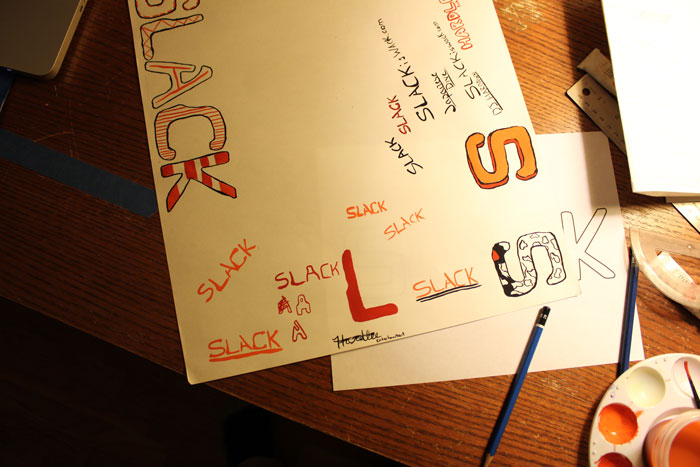 Some drawings and paintings designing the Slack logo.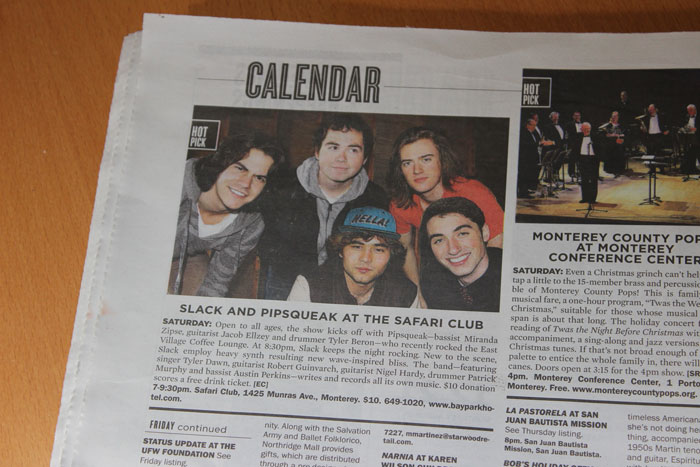 We got in the paper for our first show! It was just the beginning too.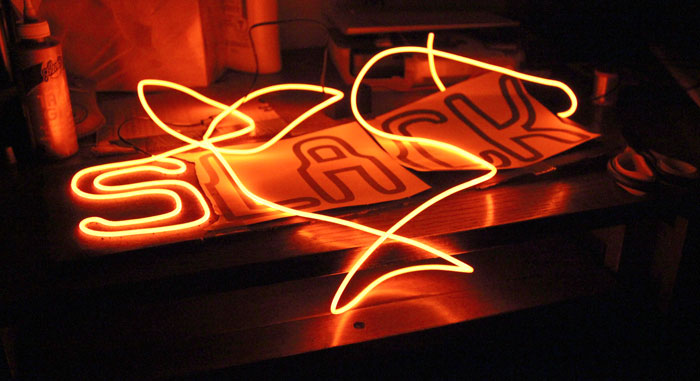 Home-made neon-like sign. Served us well.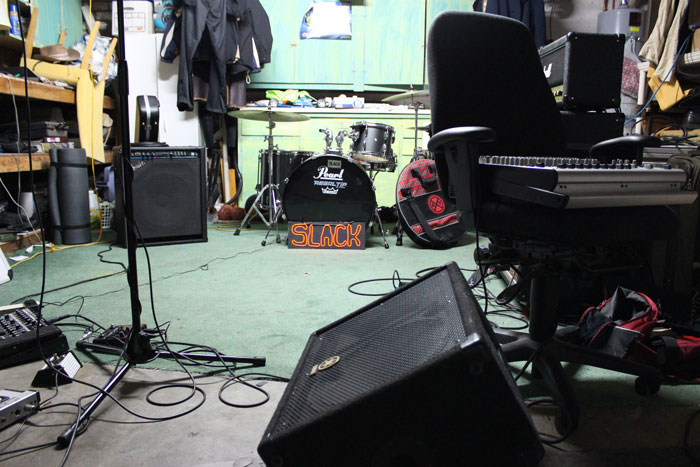 From one of the first practices Slack ever had.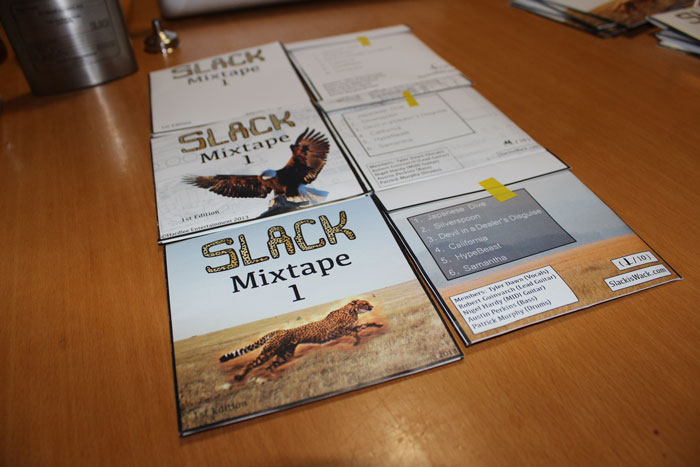 Custom, Hand-made Slack mixtapes with our first six songs.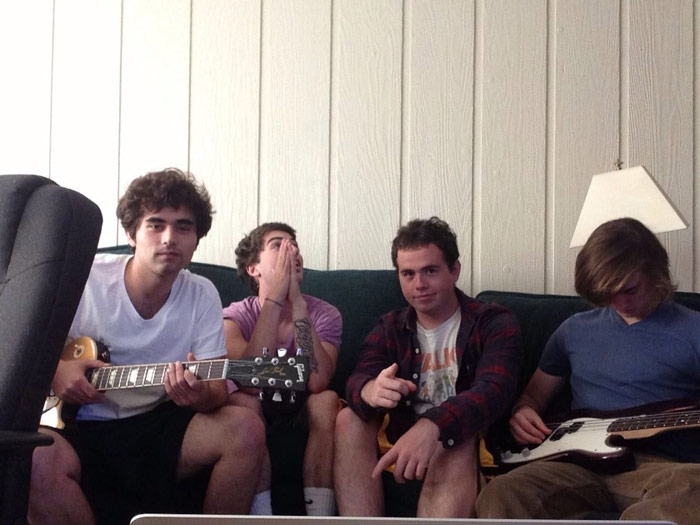 We recorded our first few songs in a friends garage when he was on vacation.
Slack wasn't born overnight. Here are some photos of us in the earlier stages.