We will have items available from the store directly soon, but for now you'll have to find us at one of our shows.
Cash or credit/debit accepted at shows.
Slack T-Shirt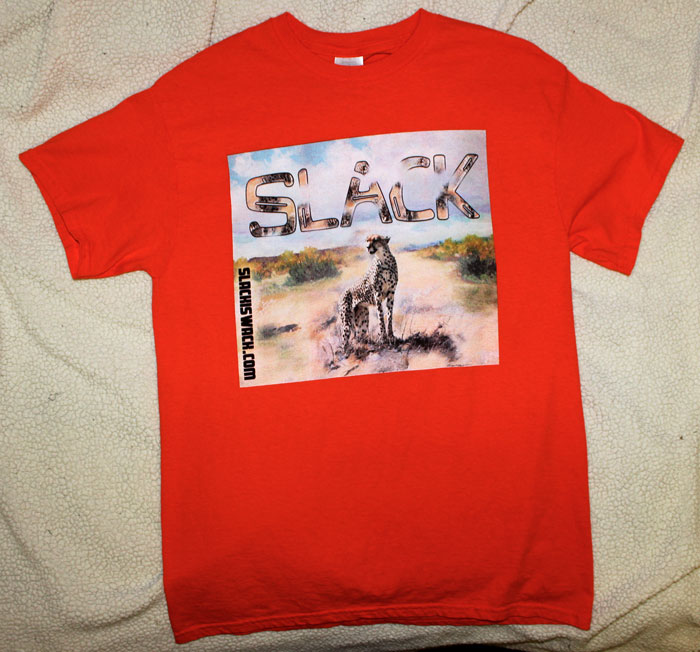 A few have been made and they look awesome. More are coming soon and will be available at our shows!
$10
---
Slack Sticker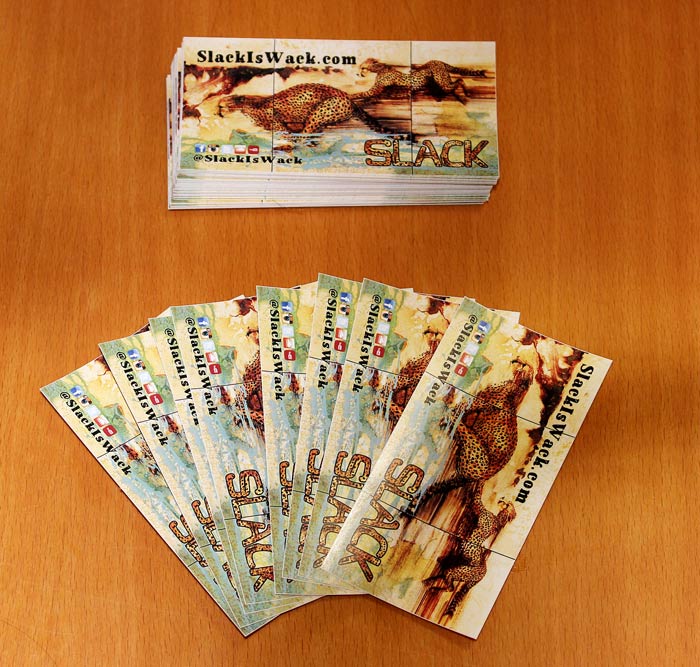 Specially made with extra cheetah. These stickers look awesome wherever you put them. (2" x 4")
$1
---
Slack Mixtape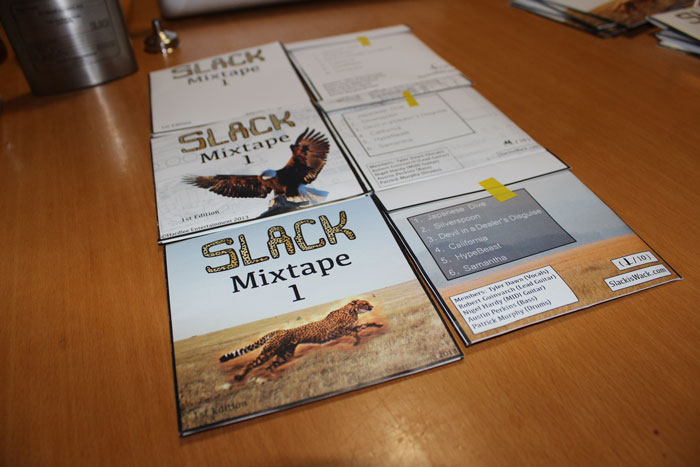 These Mixtapes are about to go the way of the dinosaur. Get them while they last!
$5

Slack Guitar Pick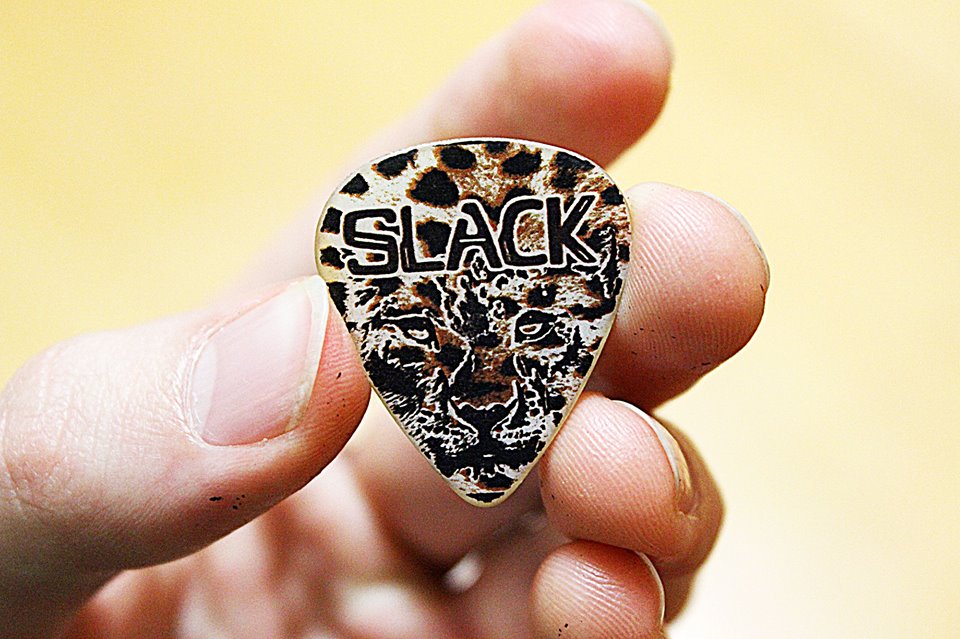 Awesome looking picks that play great too. They're made of ultem, so they last forever and sound amazing.
$1
---
Share Store